Havey Institute Announces Global Innovation Challenge Award
The Robert J. Havey, MD Institute for Global Health is pleased to announce the addition of a larger and more expansive award to continue to address the Institute's mission to support and expand knowledge, research capacity and equity in global health through transdisciplinary research and education partnerships. 
The Global Innovation Challenge Award will fund up to $250,000 with a budget period of two years.  It is intended to encourage exploratory and cutting-edge research by providing support for early and conceptual stages of project development geared towards addressing healthcare needs worldwide.
"This Global Innovation Challenge Award is unique for its size and scope.  It aims to fill a critical gap in research funding that is often lacking through standard funding mechanisms," says Dr. Robert Murphy, executive director of the Institute.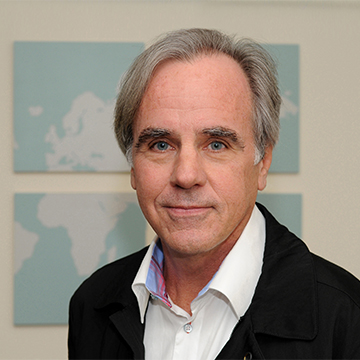 "This award will allow the Havey Institute for Global Health to increase our support for innovative and novel studies that break new ground or extend previous discoveries toward new directions or applications globally. Our goal is to focus on high risk, high reward, and high visibility studies, that may lead to breakthroughs in a particular global area, or result in novel techniques, agents, devices, methodologies, models or applications that will impact global biomedical, behavioral or clinical research."
The Havey Institute for Global Health and its programs are funded through grants and generous donations from individuals, families,  public and private organizations, and foundations that believe in our mission and share our passion. Join us, and help us improve health around the world.
The Robert J. Havey, MD Institute for Global Health
Feinberg School of Medicine
Northwestern University