Havey Institute Announces Departure of Mark Huffman, Director, Center for Global Cardiovascular Health
It is with a mix of gratitude and sadness that the Havey Institute for Global Health announces the departure of Mark D. Huffman, MD, MPH, Quentin D. Young Professor of Health Policy and tenured Associate Professor of Preventive Medicine and Medicine-Cardiology, as the Director of the Center for Global Cardiovascular Health here at Northwestern University's Feinberg School of Medicine, effective December 31, 2021.
Dr. Robert Murphy, Executive Director of the Havey Institute for Global Health, reflected, "Since 2019, Mark has played a critical role in the development and success of the Center for Global Cardiovascular Health as its founding director, as well as in the establishment of the Havey Institute, which was launched in May of 2019. We are incredibly proud all that Mark has achieved for both the University and Feinberg over the years, including serving as the Feinberg representative for the Northwestern Buffett Institute for Global Studies, and are grateful for his visionary leadership and dedicated mentorship throughout his time at Northwestern. We ask that you join us in wishing him well in his next endeavor as Professor of Medicine-Cardiology and co-director of the Global Health Center at Washington University in St. Louis, Missouri, where he will be relocating with his wife and two children."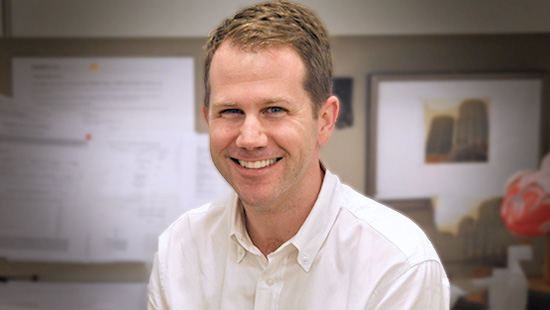 Dr. Huffman, who has a secondary appointment at The George Institute for Global Health with the University of New South Wales in Sydney, Australia, has led many research projects, has published more than 215 peer-reviewed manuscripts with an h-index of 50, and has been awarded >$15 million in extramural funding as principal investigator or co-principal investigator (plus an additional >$30 million awarded as co-investigators) for cardiovascular research and research training to improve global cardiovascular health and health care, especially in low- and middle-income countries. After serving as 1 of the first 2 cardiology fellows in the country as a Fogarty fellow, Mark has mentored 7 Fogarty global health fellows, 3 NIH K awardees early-stage investigators, 2 NIH F awardees, and 1 Fulbright scholar. He also co-created the World Heart Federation's Emerging Leaders program with the goal of generating a new cadre of global health scientists, educators and professionals who will be prepared to address the new challenges in global cardiovascular health. "I am incredibly grateful for the outstanding opportunities and support that I have received from so many at Northwestern since first joining as a cardiology fellow in 2007," said Huffman. "My family and I are very excited for the next chapter in our lives at Washington University and St. Louis but will also miss the community and people here at Northwestern and in Chicago. For Katie and me, this is where our children were born and where so many wonderful memories will always be."
The Havey Institute for Global Health has selected Anubha Agarwal, MD, MSc, as the interim Director for the Center for Global Cardiovascular Health. Dr. Agarwal is an Instructor of Cardiology and Preventive Medicine at Northwestern University Feinberg School of Medicine. Her academic research focus is global heart failure clinical trials and implementation science. As a global cardiovascular physician-scientist, she aims to develop, implement, and scale evidence-based interventions to improve the cardiovascular health of undertreated populations globally, including in low- and middle-income countries and the United States. Anubha completed her internal medicine-global health residency at Duke University School of Medicine, where she also obtained a masters in global health science (MSc). She completed her fellowship in cardiovascular disease at Northwestern University Feinberg School of Medicine, as well as three international research fellowships dedicated to global cardiovascular health research. We look forward to Dr. Agarwal continuing forward the mission of the Center for Global Cardiovascular Health as it supports the Havey Institute's mission to work to expand knowledge, capacity and equity in global health through transdisciplinary research and education partnerships.
The Robert J. Havey, MD Institute for Global Health
Feinberg School of Medicine
Northwestern University