Mourning the Loss of Paul Farmer, Global Health Advocate
The Havey Institute for Global Health is deeply saddened to hear of the unexpected passing of prominent global health advocate and pioneer, Dr. Paul Farmer on Monday in Butaro, Rwanda.
A medical anthropologist and physician, Dr. Farmer dedicated his life to improving global health inequities in low- and middle-income countries. He received both his MD and PhD from Harvard University, where he was the Kolokotrones University Professor of Global Health and the Chair of the Department of Global Health and Social Medicine at Harvard Medical School. He was also Chief of the Division of Global Health Equity at Brigham and Women's Hospital in Boston.
Dr. Farmer co-founded and served as chief strategist of Partners in Health (PIH), an international non-profit organization that has provided direct health care services and undertaken research and advocacy activities on behalf of those who are sick and living in poverty.
At first working in Haiti, PIH's mission was to provide high-quality care to patients from impoverished backgrounds and those living far from health-care facilities. Over the next three decades, PIH expanded to countries across Africa and Latin America, to Russia and to the Navajo Nation in the U.S. Through his work with Partners in Health, Dr. Farmer and his colleagues pioneered novel, community-based treatment strategies that demonstrate the delivery of high-quality health care in resource-poor settings.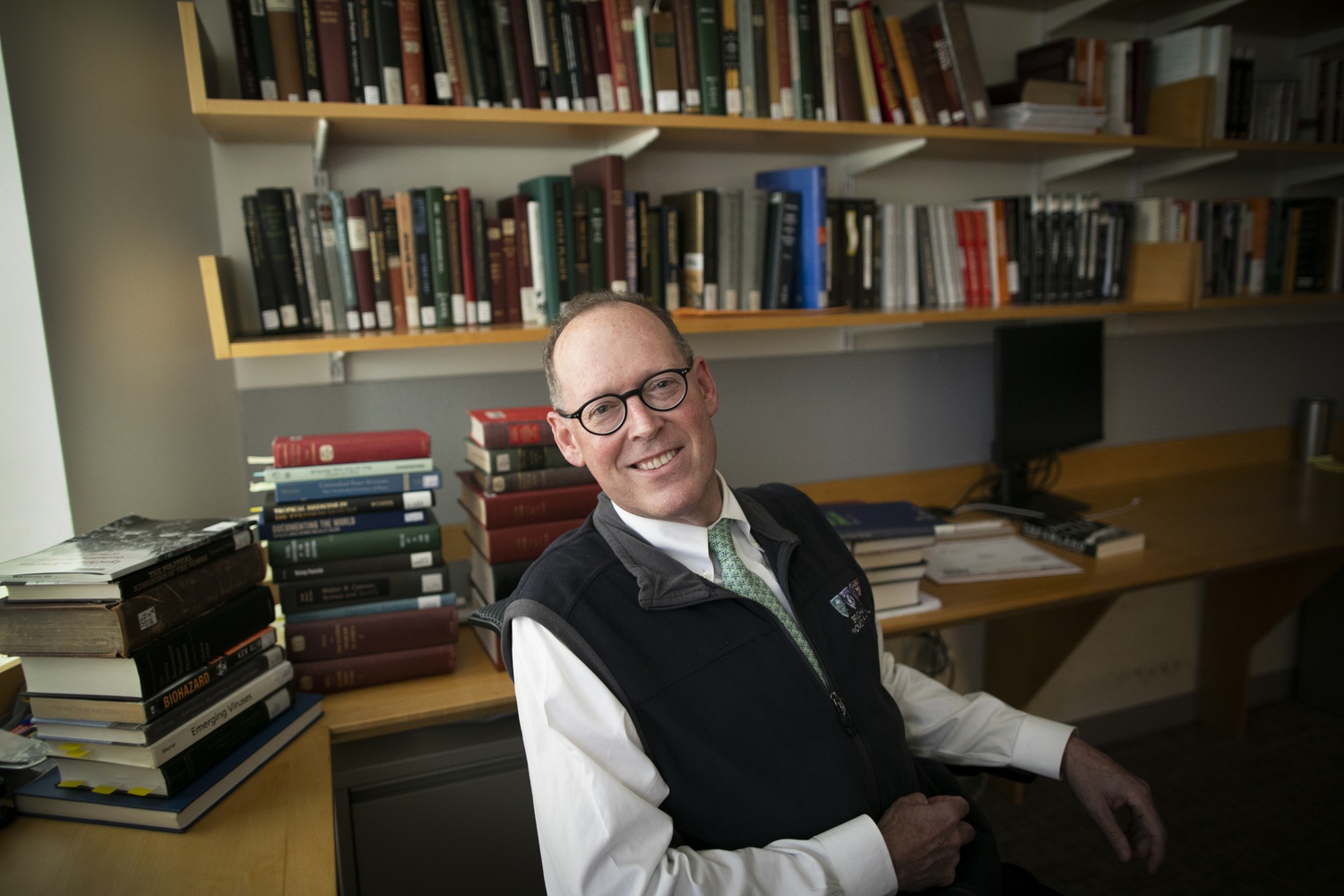 Dr. Lisa Hirschhorn, Professor of Medical Social Sciences here at Northwestern, reflected on her time working closely with Dr. Farmer, having met through their work as HIV providers in inner-city Boston in the mid-1980s.
"Paul was a visionary, compassionate leader, committed to global change and care for the individual. Equally important, he was committed to growing the next generations of global health leaders and practitioners bring action, equity and dignity to their work and the communities they served, and always had time to mentor and advise. Since then, he was a friend, colleague, boss, chairman and always an inspiration to look for solutions to the big and small challenges. His optimism, smile, wisdom and general joy in life will remain and his legacy, all of us he mentored will continue his work as the best way to honor his memory."
Dr. Farmer was passionate about improving the quality of healthcare in some of the world's poorest countries, and conducted pioneering work in infectious diseases, health and human rights, and social inequality. He had a strong understanding of how health and poverty are interconnected and was dedicated to bringing to light the consequences of social inequities in healthcare.
"Paul was a revolutionary in treating HIV globally and was the first to launch a treatment program in rural Haiti," says Dr. Robert Murphy, Executive Director of the Havey Institute for Global Health. "While many were doubtful you could treat HIV in such settings, he proved that it could be done. His passion for promoting equitable health in some of the poorest nations on Earth ended up saving millions of lives."
Dr. Farmer is the recipient of numerous honors, including the Bronislaw Malinowski Award and the Margaret Mead Award from the Society for Applied Anthropology, the Outstanding International Physician (Nathan Davis) Award from the American Medical Association, a John D. and Catherine T. MacArthur Foundation Fellowship, and, with his PIH colleagues, the Hilton Humanitarian Prize. He is a member of the Institute of Medicine of the National Academy of Sciences and of the American Academy of Arts and Sciences.
Farmer has been described as a generous and brilliant leader, teacher, and mentor, and will be remembered for his idealism, intellect, and life of service. We convey our heartfelt condolences to his family, friends, and all who knew and were inspired by Dr. Paul Farmer.
The Havey Institute for Global Health
Feinberg School of Medicine
Northwestern University