Northwestern COVID-19 Vaccine Communication and Evaluation Network (CoVAXCEN)
Background
There is a global effort underway to develop and bring to market a vaccine to protect against Coronavirus Disease 2019 (COVID-19), a pandemic illness caused by the uncontrolled spread of the SARS-CoV-2 virus.
The rapid development of a vaccine that will be administered to hundreds of millions of otherwise healthy people presents scientific and regulatory challenges. The US FDA has released two guidance documents for vaccine developers. However, there remain important open questions about the optimal framework for assessing immune response to these vaccines. In particular, there is an ongoing debate regarding optimal immune markers considering both humoral (B cell, antibody-mediated) and cellular (T cell) response. If an incomplete or suboptimal set of markers is evaluated, it will be nearly impossible to explain subsequent variation in clinical response to different vaccines.
Even when these scientific issues are resolved, there remains the challenge to effectively communicate the results to the lay and scientific communities, often in the face of substantial vaccine hesitancy and disinformation. Knowledge acquired from the assessment of immune responses against SARS-CoV-2 and their link to protective immunity should be applicable to other viral pandemics whether they are caused by other viruses of the coronavirus family or other viral pathogens.
The Northwestern COVID-19 Vaccine Communication and Evaluation Network (CoVAXCEN) brings together a panel of experts in immunology, infectious disease, epidemiology, regulatory science, and health communication. Headquartered in the Robert J. Havey, MD Institute for Global Health's Center for Global Communicable and Emerging Infectious Diseases with the cooperation of the Center for Communication and Health, we seek to achieve consensus on a variety of issues related to the safety and efficacy of COVID-19 vaccines and then produce and disseminate written materials for scientists, healthcare professionals, and the general public describing its conclusions.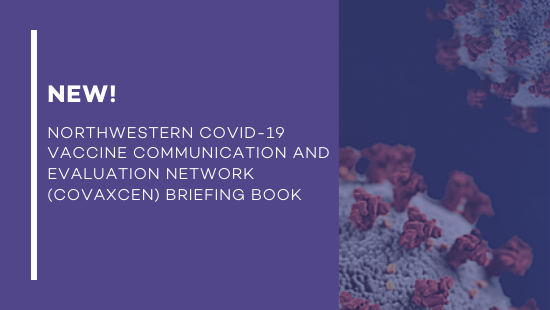 CoVAXCEN Information and Resources on COVID-19 Vaccines
For expert-curated information and resources on the COVID-19 vaccines, visit the
CoVAXCEN briefing book
, which highlights detailed knowledge on the development, safety, and effectiveness of the vaccines, and provides updated clinical and public health research and guidance.
Program Planning Committee
Specific Aims and Objectives
The consortium seeks to achieve the following objectives:
Catalyze the scientific understanding of critical immune markers related to SARS CoV-2 infections.

Achieve scientific consensus regarding an optimal immune monitoring panel required for vaccine development.

Advance the regulatory framework supporting vaccine development to include an optimal panel of immune markers.

Develop communication materials for both scientists/health care professionals (HCP's) and laypersons related to the evolving understanding of SARS CoV-2 and immunity as well as vaccine safety and efficacy.
Timing and Deliverables
Expected consortium duration involves a 12-18 month commitment of approximately 2 hours per month for participants. Scientific meetings would ideally begin December 2020 and continue monthly for at least the first 6 months given the dynamic nature of COVID-19.
Consortium deliverables to include white papers, scientific publications, and educational materials targeted for both HCP's and laypersons related to COVID-19 immunity, as well as vaccine safety and efficacy.
Statement on Independence
From its inception, the leadership of CoVAXCEN committed to forming a consortium with the broadest possible representation of interests and perspectives. As a result, we made extensive efforts to include diverse voices from academia, industry, and government. We have also made an effort to be representative with respect to gender, ethnicity, and geography. We are committed to acting independently, not by requiring conflict of interest declarations, but by inviting input from a wide range of diverse interests, and then acting based on consensus. We remain open to including new members who would broaden our representation even further. 
Consortium Participants
View all Northwestern COVID-19 Vaccine Communication and Evaluation (CoVAXCEN) participants.View participants
News & Stories
Read the latest news and stories from the Northwestern COVID-19 Vaccine Communication and Evaluation Network.read more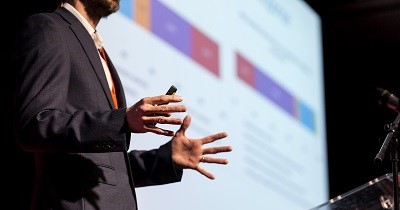 Presentations
View all presentations from previous Northwestern COVID-19 Vaccine Communication and Evaluation (CoVAXCEN) sessions.view more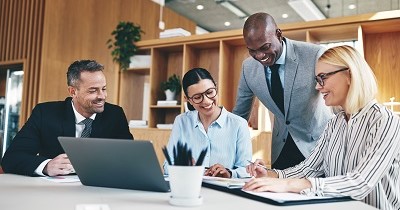 Administrative Personnel
View all Northwestern COVID-19 Vaccine Communication and Evaluation (CoVAXCEN) administrative personnel.view staff