The GHI Fund supports clinical care capacity for underserved patients worldwide and funds education and research aimed at sustainable solutions for critical global health challenges.
The GHI Fund started with one simple gift from a grateful Northwestern patient in 2008 who made a donation to honor his physician and support education at the Feinberg School of Medicine. Over the years, we have established educational outreach programs, supported clinics where our medical trainees and faculty work, provided seed funding for research and worked closely with faculty across the medical campus and the world to support efforts in global health.
Thanks to our generous and dedicated supporters, the GHI Fund is able to make a greater impact in addressing health disparities here and around the world each year.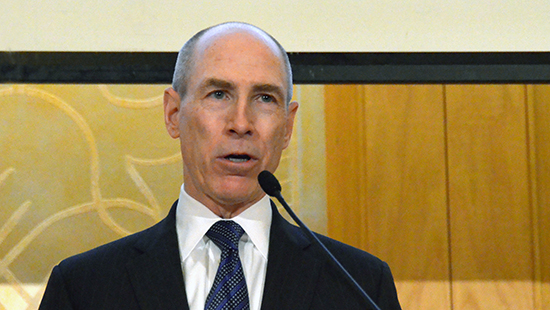 Robert Havey, MD
Director of the Global Health Initiative Fund
Founder of the Global Health Initiative
Deputy Director of the Institute for Global Health
Clinical Professor of Medicine (General Internal Medicine and Geriatrics)
Northwestern University Feinberg School of Medicine
Medical Director of Northwestern Medicine Primary & Specialty Care
Vice President of Operations for Northwestern Memorial HealthCare
The GHI and the Institute for Global Health
The GHI Fund has expanded exponentially over the past decade, raising millions of dollars for global health education and research at Northwestern. In addition to supporting elective rotations for medical students and residents, the GHI Fund has acted as a financial catalyst to support faculty research in a wide variety of disease-specific areas.
We face the twin challenges of sustainability and well-resourced growth. We are grateful for the continued generosity of our community and their support of our mission.
Give to the Institute via the GHI
Contact Us
For more information about giving to the Institute for Global Health, please contact Northwestern University Feinberg School of Medicine's Office of Development & Alumni Relation.
Jenn Burke
Senior Associate Director, Major Gifts

312-503-4635
jennifer.burke( at )northwestern.edu