Director's Message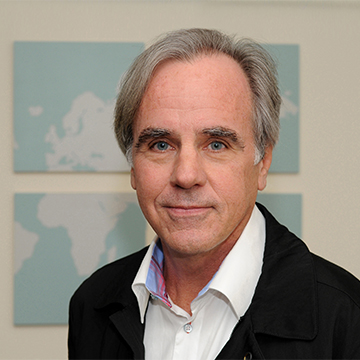 Welcome to Northwestern's Havey Institute for Global Health website. Practicing medicine in the 21st century requires a broad knowledge of health issues faced around the world. Globalization has made it so that no disease can be confined by national border or ocean. Physicians are called upon to address global health concerns, even within their community practice or hospital. The devastating COVID-19 pandemic is a stark reminder that no community is immune from public health threats.
The Havey Institute for Global Health implements innovative educational programs in Chicago and abroad to strengthen the knowledge base on global health issues for our trainees and provides Feinberg School of Medicine students, residents and fellows access to valuable training experiences through our network of global partnerships.
Our research portfolio focuses on grants from the U.S. National Institutes of Health and Centers for Disease Control to conduct important research and training programs in low-income settings around the world, particularly in sub-Saharan Africa, Latin America, and Asia. Current areas of active research encompass the fields of communicable diseases, HIV, emerging infectious diseases, genomics, oncology, cardiovascular disease, neurology, surgery, bioengineering, and community medicine.
Our institute is committed to promoting health equity issues through translational research and interdisciplinary training programs in both the U.S. and globally. Academic institutions play an important role in the global health agenda of mitigating global risk of disease and developing sustainable health systems around the world. Institute members work collaboratively across many of Northwestern's schools to offer education, research and service where it is needed most.
Thank you for your interest in our programs, research and initiatives. Please contact us for more information.