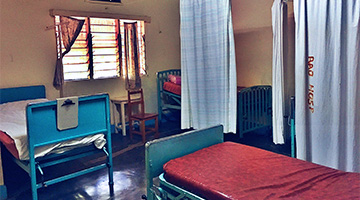 Improving the Quality and Impact of HIV Care in Tanzania
"Building Capacity for Patient-Centered Outcomes Research to Improve the Quality and Impact of HIV Care in Tanzania"
Faculty: Co-investigators Claudia Hawkins, MD, and Lisa Hirschhorn, MD, MPH
Through this National Institutes of Health Fogarty International Center-funded project, we propose to strengthen the patient centered outcomes research capacity of the Tanzanian Muhimbili University of Health and Allied Sciences (MUHAS) HIV research community with a long-term goal of incorporating this discipline into studies to optimize patient centered care in HIV facilities in Dar es Salaam, and improve patient and health system outcomes. MUHAS has a successful track record of NIH-funded research training programs in HIV with a growing faculty of accomplished HIV investigators with expertise in several HIV disciplines and socio-behavioral sciences. Our novel HIV/PCOR research training program will support short, medium and long-term trainings combined with capacity building in mentorship and curriculum design.
Learn More