Explore Global Health Podcast
with Dr. Rob Murphy, MD
Examine the world of global health through the voices of the experts.
From remote clinics in Africa to laboratories at Northwestern University, there is a community of people around the world who are passionate about understanding and improving global health. On the Explore Global Health podcast you will meet these people, hear their stories and gain a deeper understanding of what is needed to achieve equitable and sustainable healthcare and lower the risk of disease around the world.
Hosted by Dr. Rob Murphy, Executive Director of Northwestern University Feinberg School of Medicine's Havey Institute for Global Health, episodes will spotlight the inspiring narratives and ideas of individuals who are dedicated to making a positive impact on global health.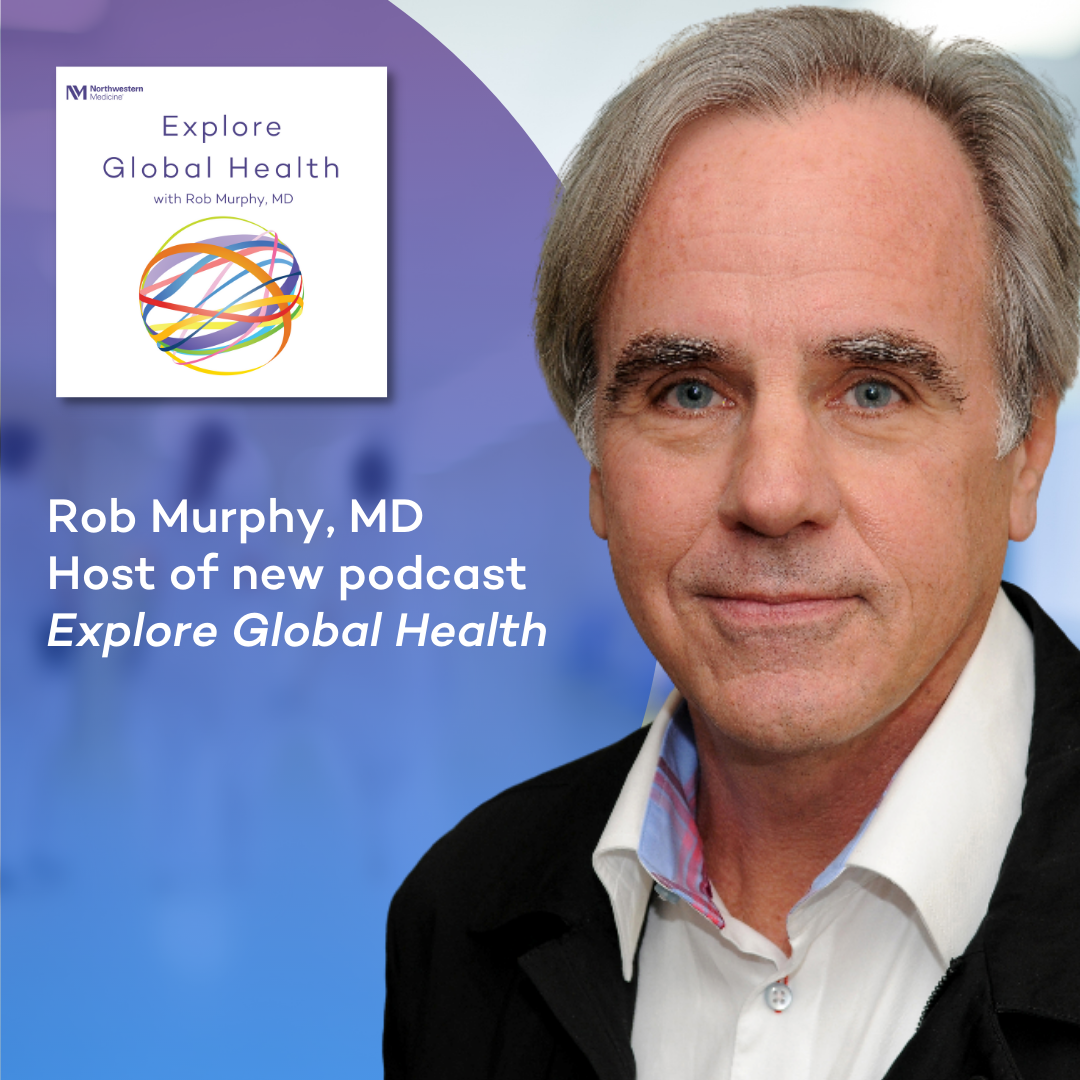 Featured Episodes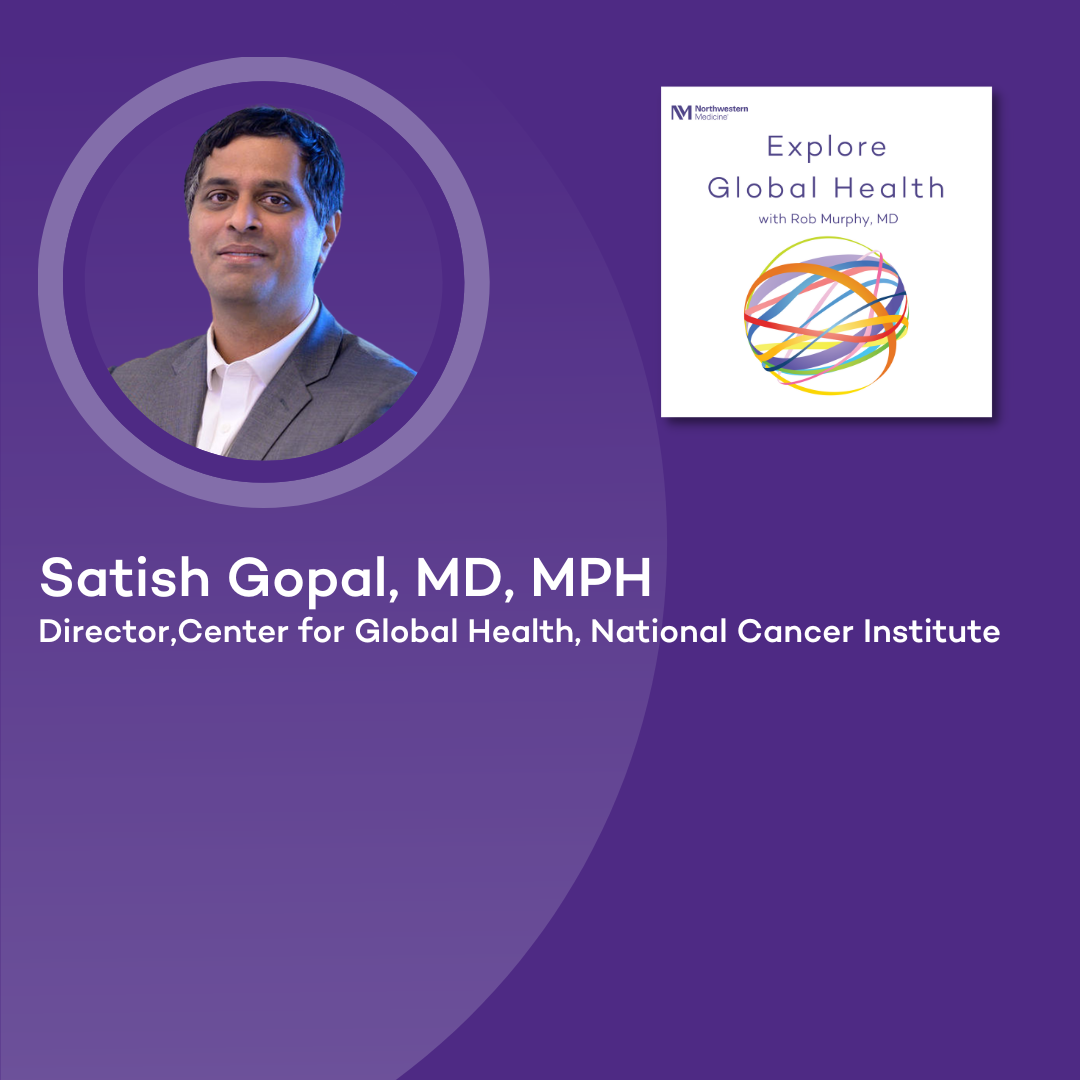 Carving a Niche in Global Health with Satish Gopal, MD, MPH
Satish Gopal, MD, MPH, Director of the Center for Global Health at the National Cancer Institute, joins Dr. Murphy to discuss his path into global health, the impactful niche of cancer care and research in Malawi, embarking on this career path with his family, and offers career advice for students and trainees interested in making a difference in global health. 
Listen Now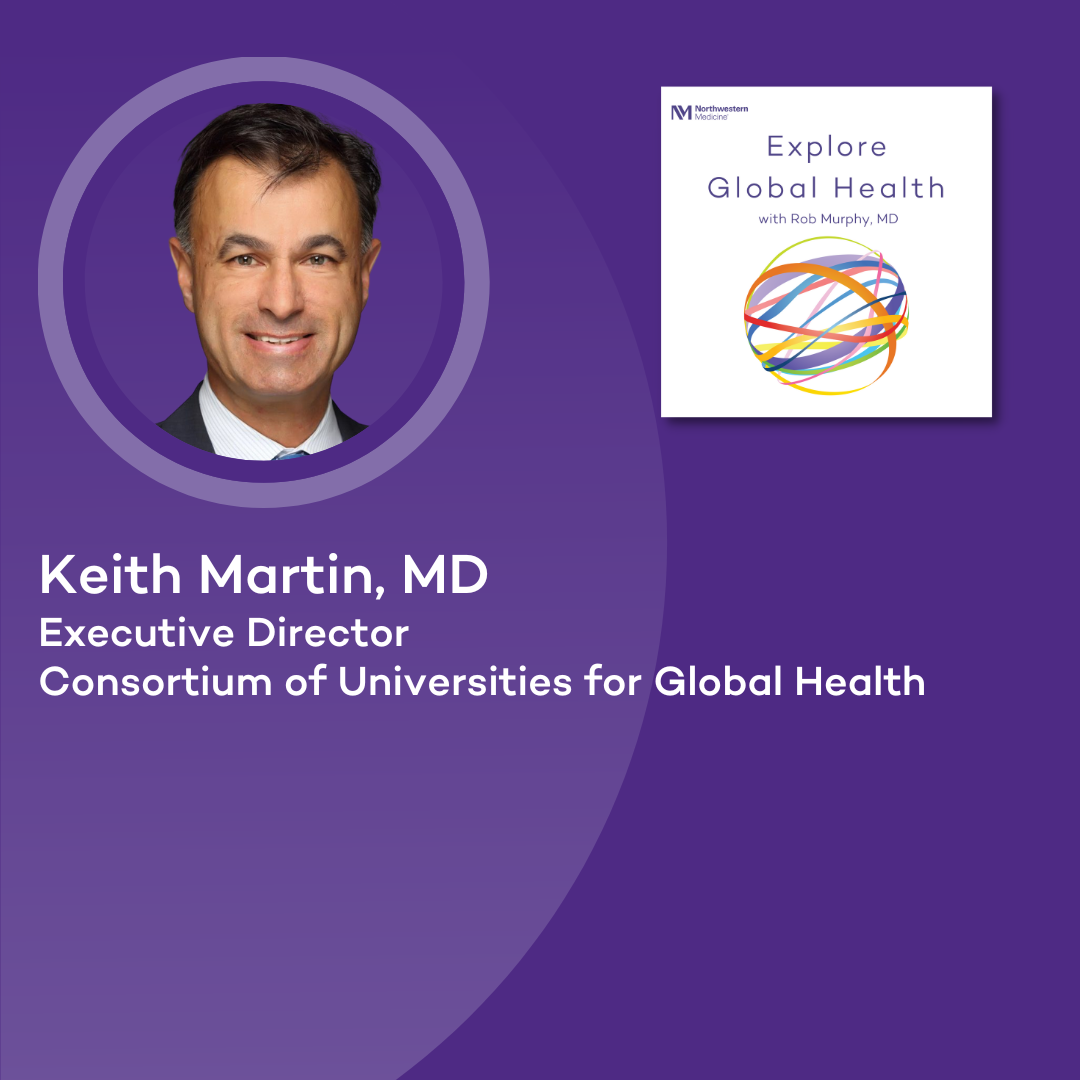 Improving Global Health Across Disciplines
Dr. Keith Martin, founding executive director of the Consortium of Universities for Global Health (CUGH), talks with Dr. Murphy about his career in medicine and politics and why he thinks reforming academia can help solve some of the great challenges facing our world today.Listen Now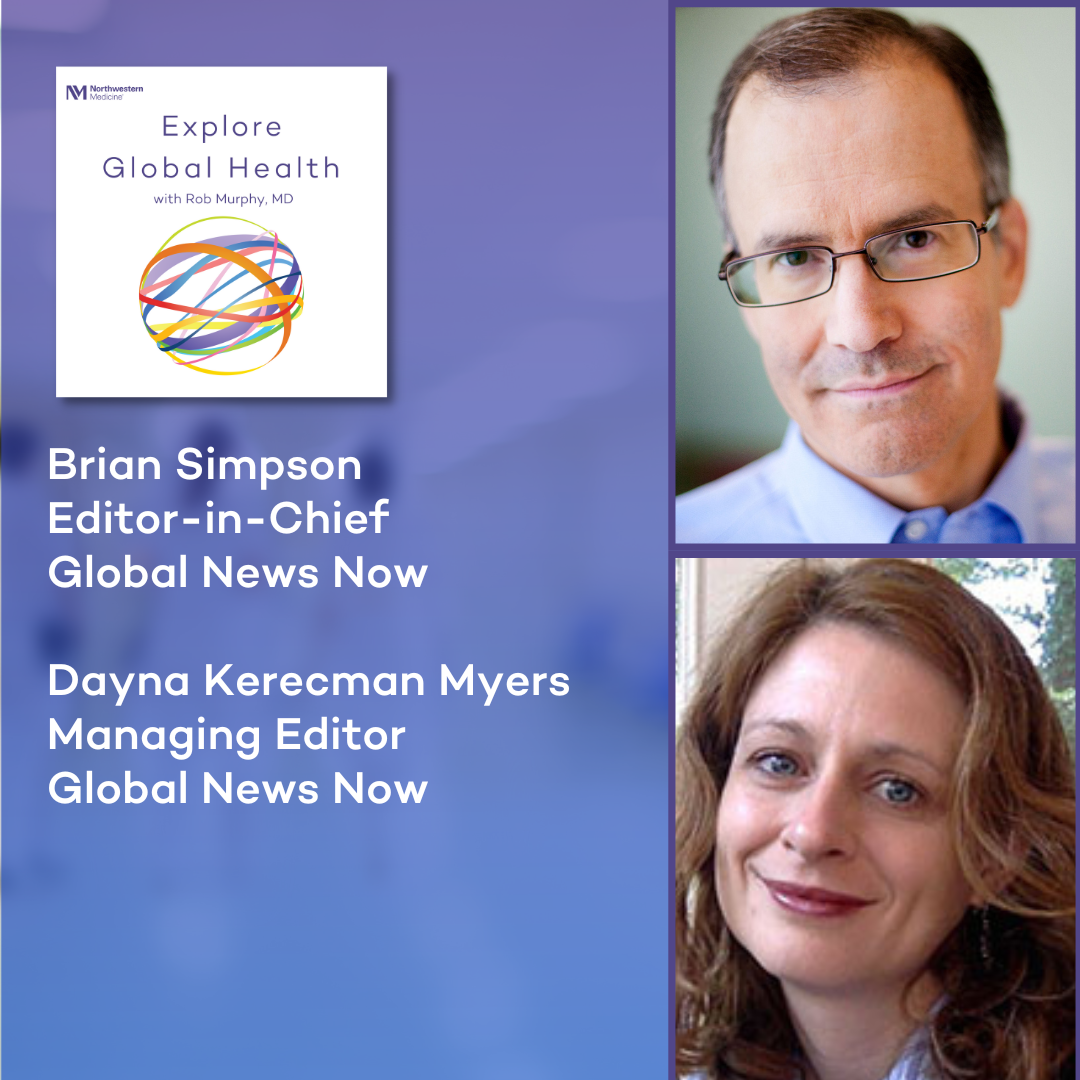 How to Make Global Health News
Brian Simpson and Dayna Kerecman Myers of Global Health Now join Dr. Murphy to share practical advice for global health students, faculty, and researchers on how to work with journalists to bring their research and global health insights to a wider audience.Listen Now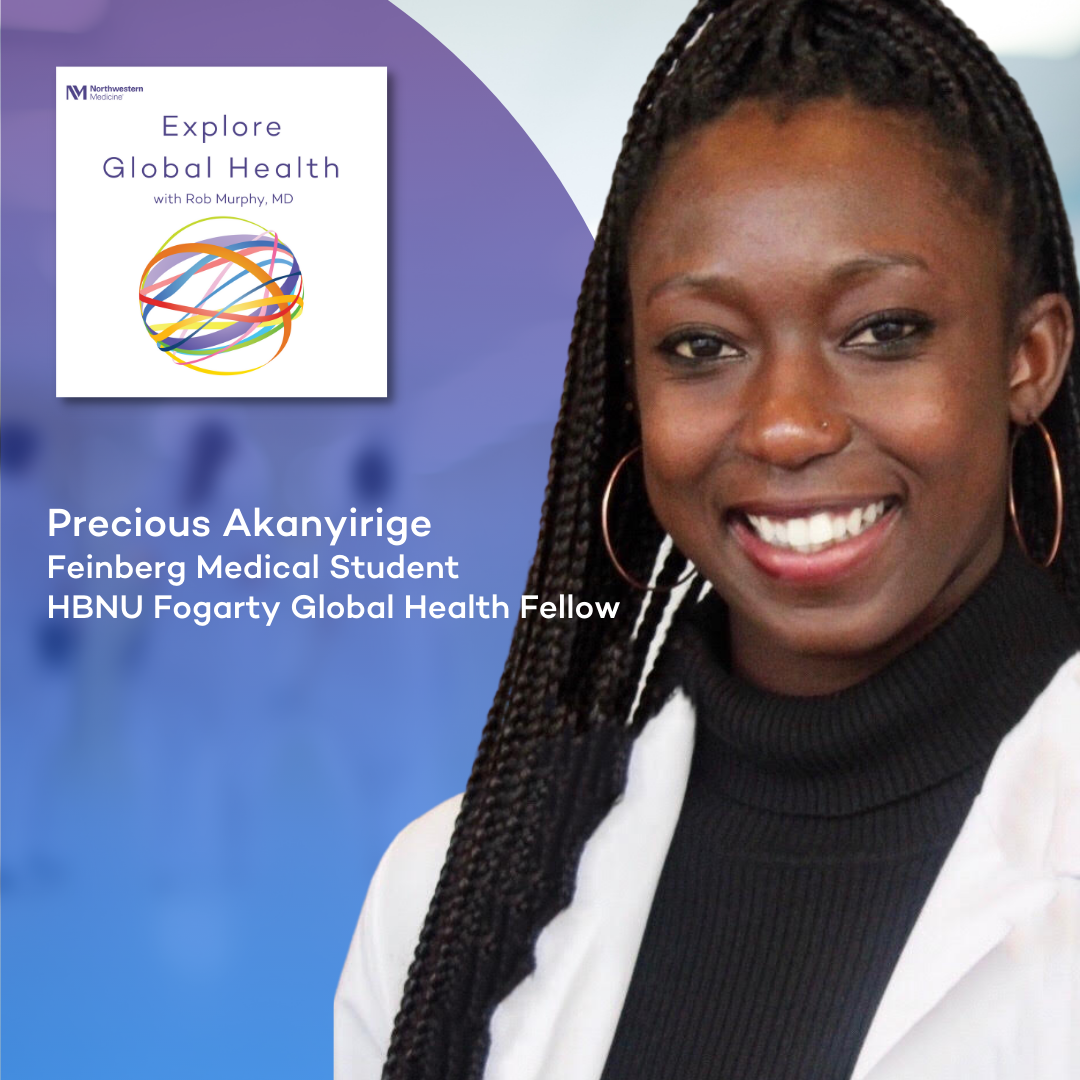 Global Health Work in Tanzania with Precious Akanyirige
Precious Akanyirige, MD, MPH, is interested in using implementation science and capacity-building to provide more accessible, high-quality care, both in the U.S. and internationally. In this episode, she talks about her very recent experience in Africa and why she chooses to pursue global health experiences.Listen Now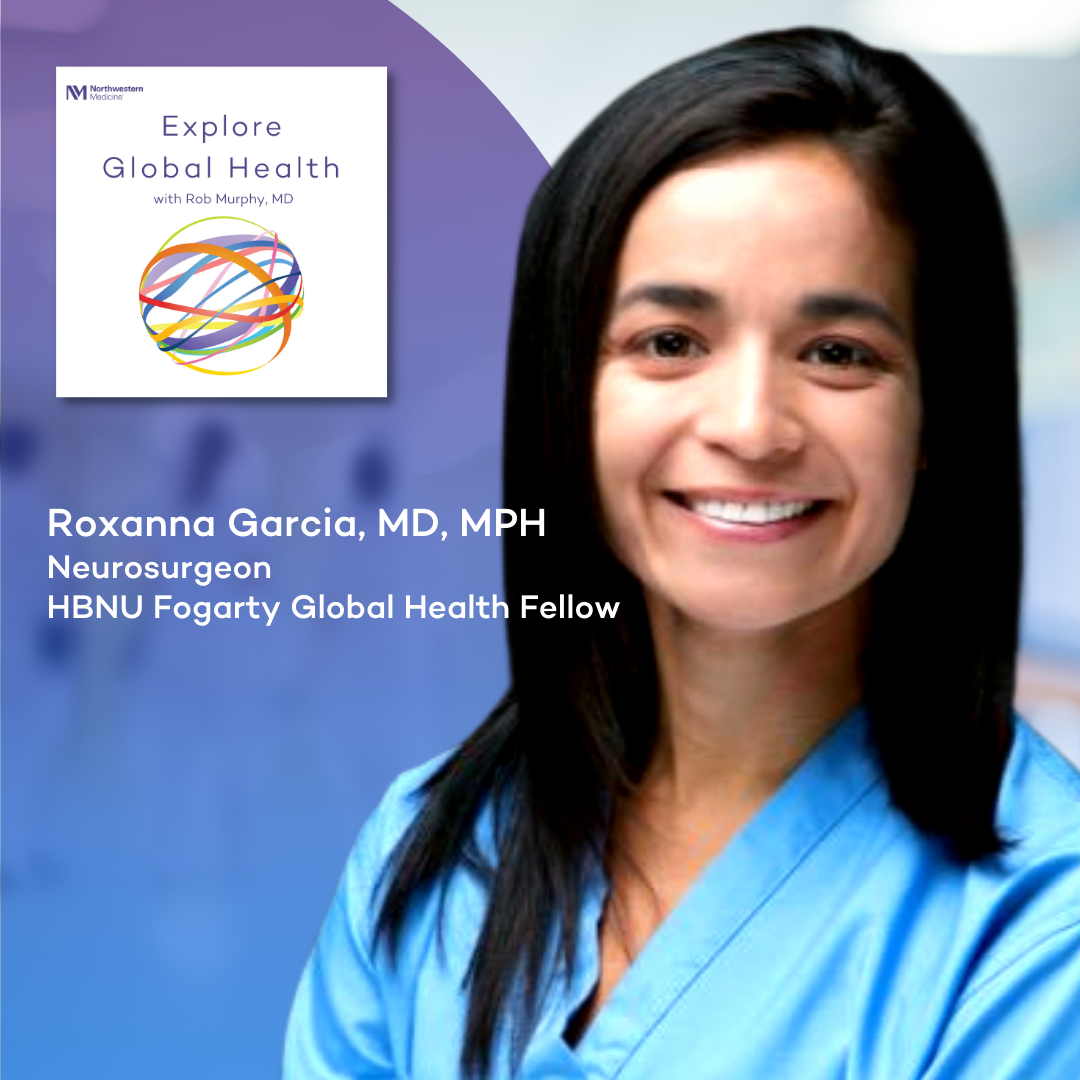 Improving Global Access to Neurosurgery
Roxanna Garcia, MD, MPH, talks about the state of global neurosurgery, her time as a Fogarty Global Health Training Program fellow, working on projects related to neurosurgery and her goals for advancing not only neurosurgical care, but neurointensive care, internationally.Listen Now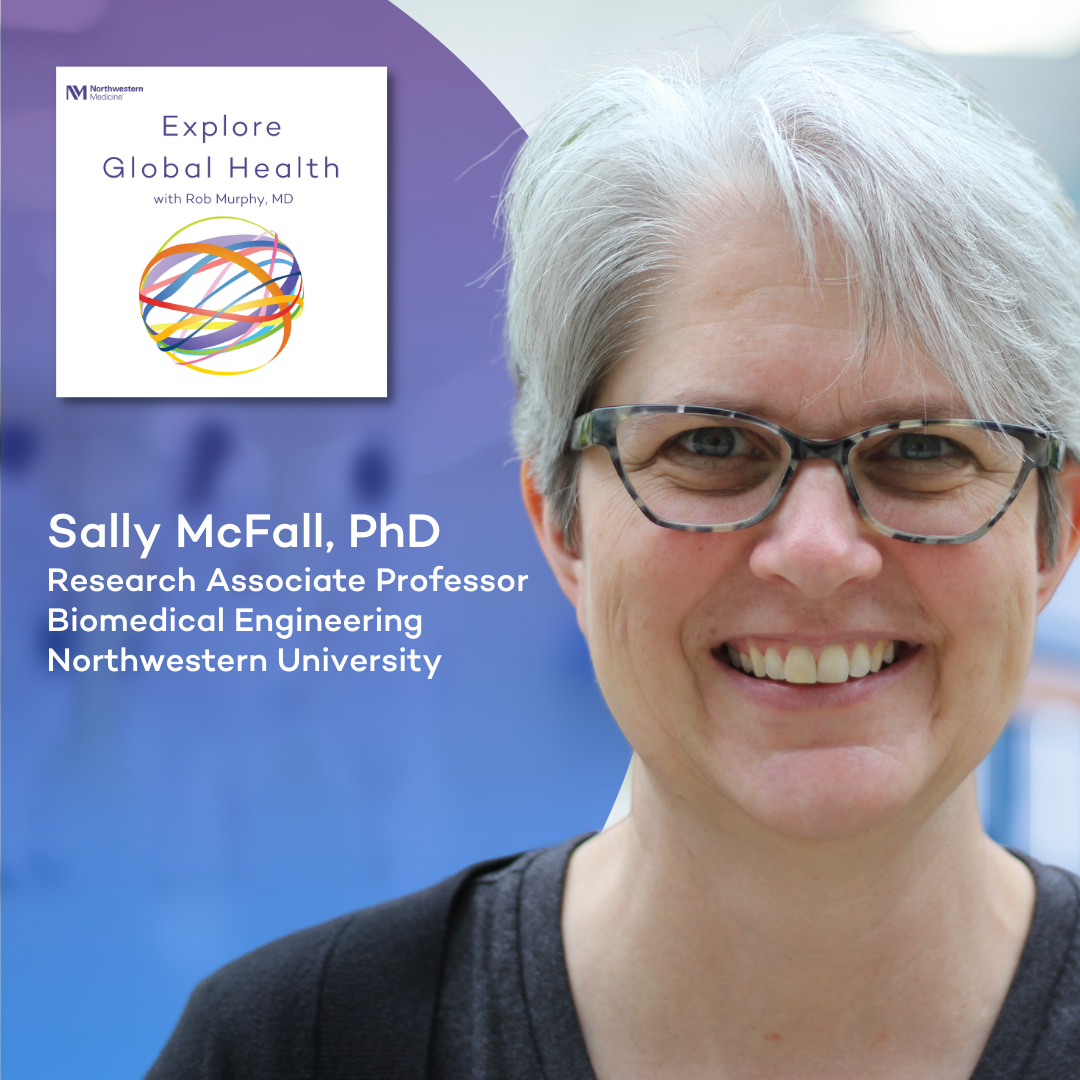 How New COVID Testing Technology Can Improve Global Health
Sally McFall, PhD, co-developer of DASH, joins Rob Murphy, MD, to discuss the details of this homegrown technology. McFall is a research professor of biomedical engineering at Northwestern Engineering and director of the Research Center for Innovation and Global Health Technologies at Northwestern.Listen Now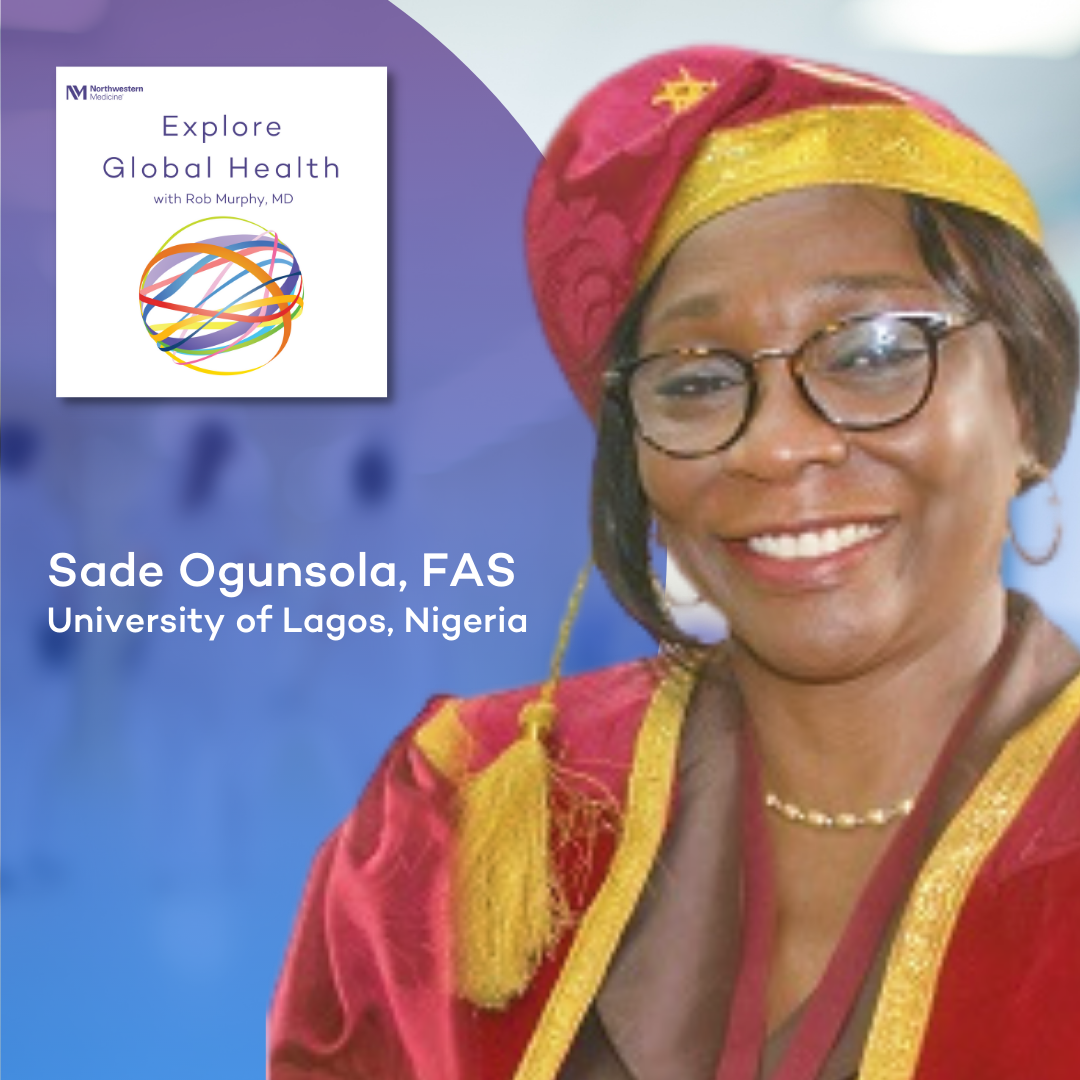 Infectious Disease Control in Nigeria
Sade Ogunsola, FAS, former Vice Chancellor of the University of Lagos in Nigeria and Professor of Clinical Microbiology at the College of Medicine at the University of Lagos, joins Dr. Murphy to discuss innovative programs and systems in Nigeria that have proven to be effective in preventing and controlling infectious diseases such as HIV, Ebola and COVID-19.Listen Now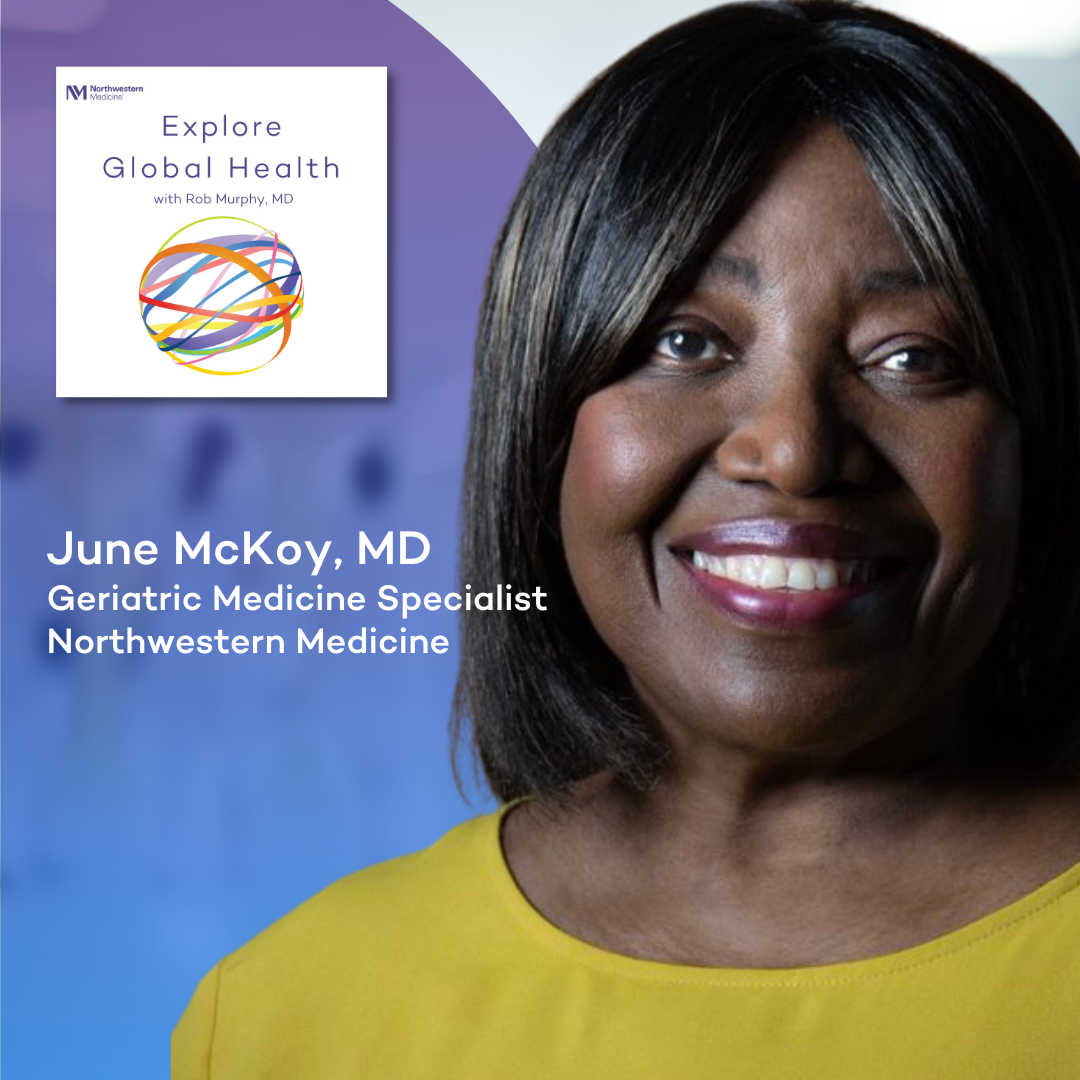 Population Aging and Global Health
June McKoy,
 MD, MPH a Northwestern Medicine Geriatric Medicine Specialist, joins Dr. Rob Murphy on this episode to talk about this phenomenon and what students and trainees need to know to address the needs of older people here in the U.S. and around the world.
Listen Now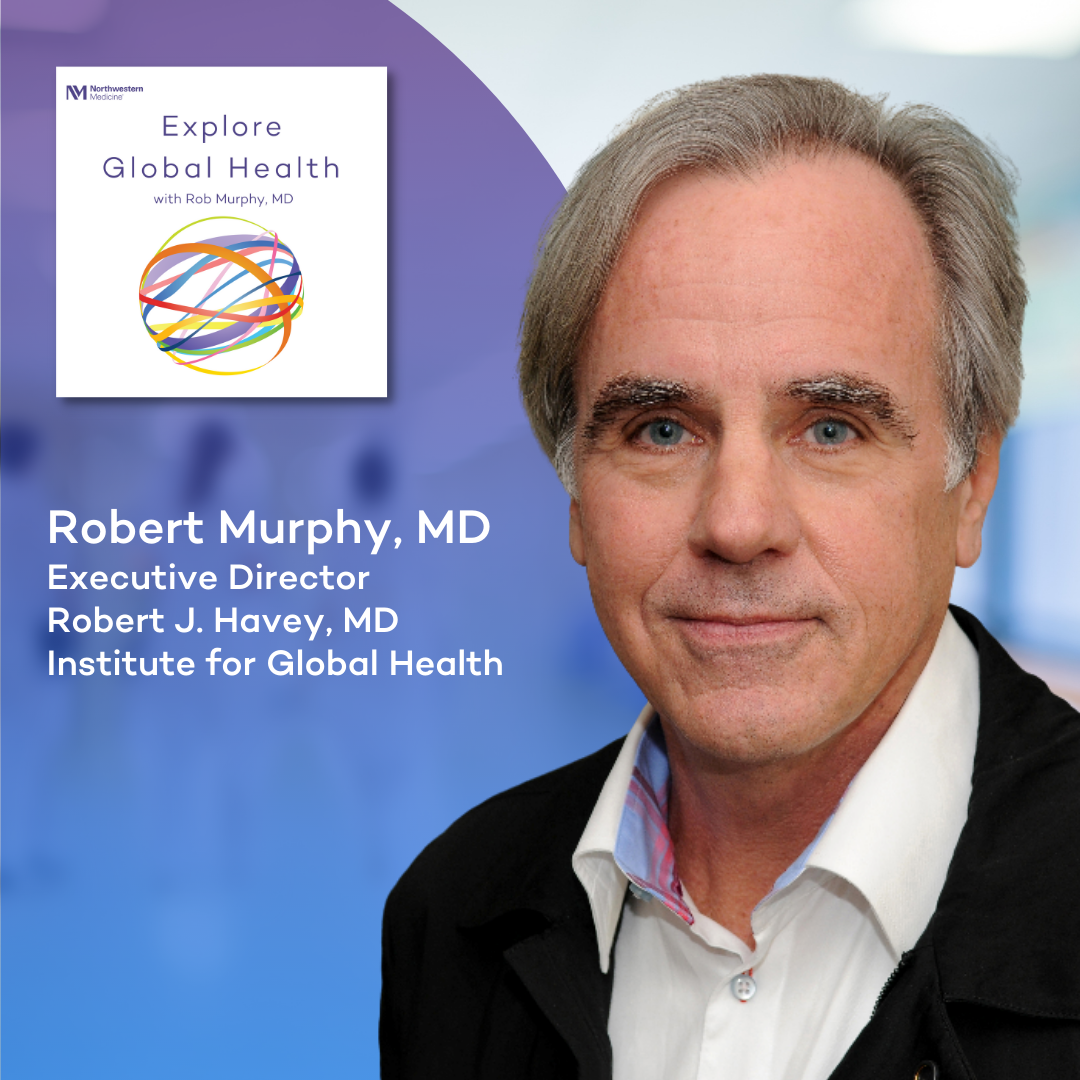 Getting to Know Our Host
Robert Murphy, MD is a physician, professor, mentor and host of this podcast, but how did he find his way to medicine, becoming an expert in global health along the way? In this episode, we turn the tables on Dr. Murphy to find out more about his background and career.Listen Now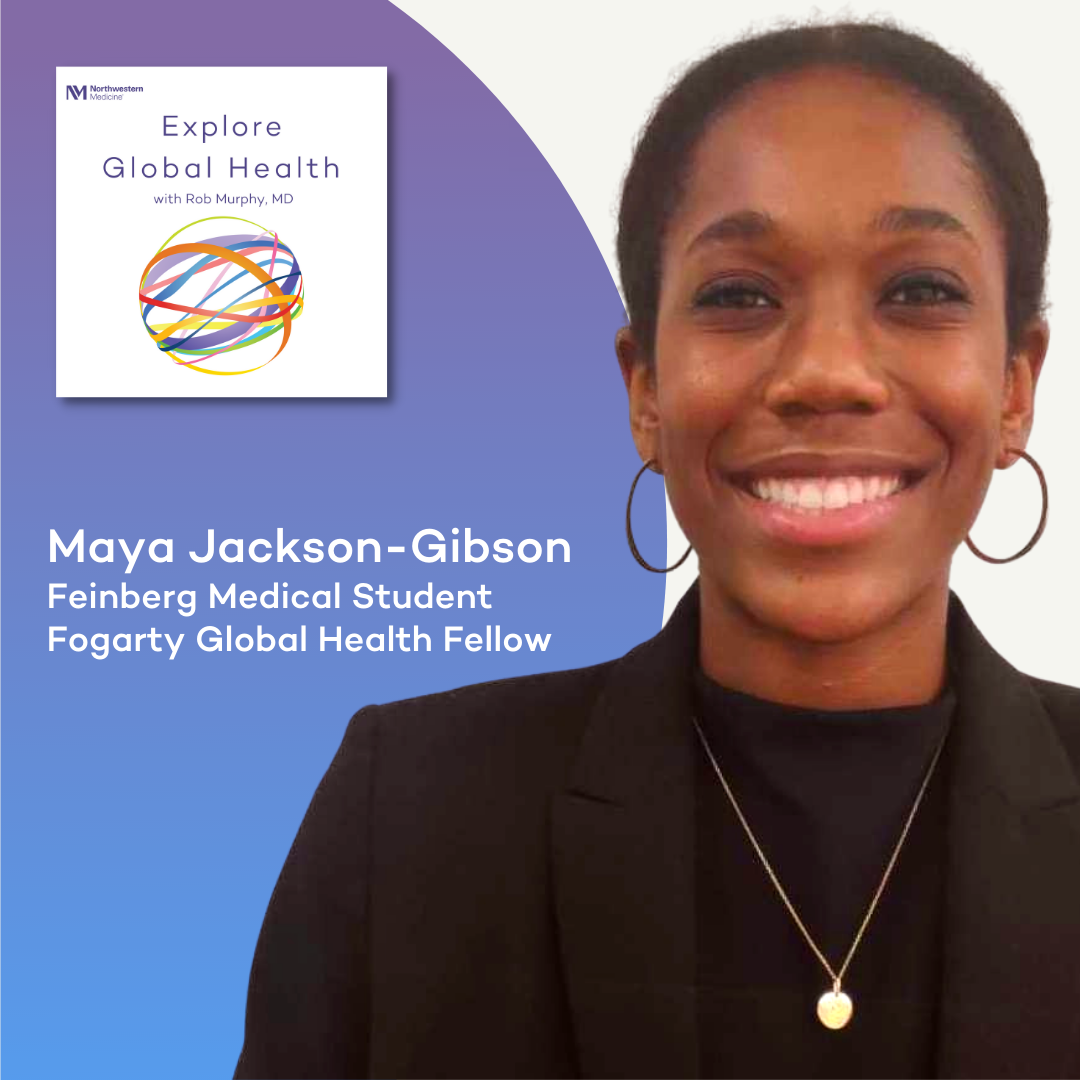 Global Health Research During Medical School
Maya Jackson-Gibson, a Northwestern University Feinberg School of Medicine medical student, reflects on her travels to Africa as a Fogarty Global Health fellow and what it takes to balance medical school and global health research.Listen Now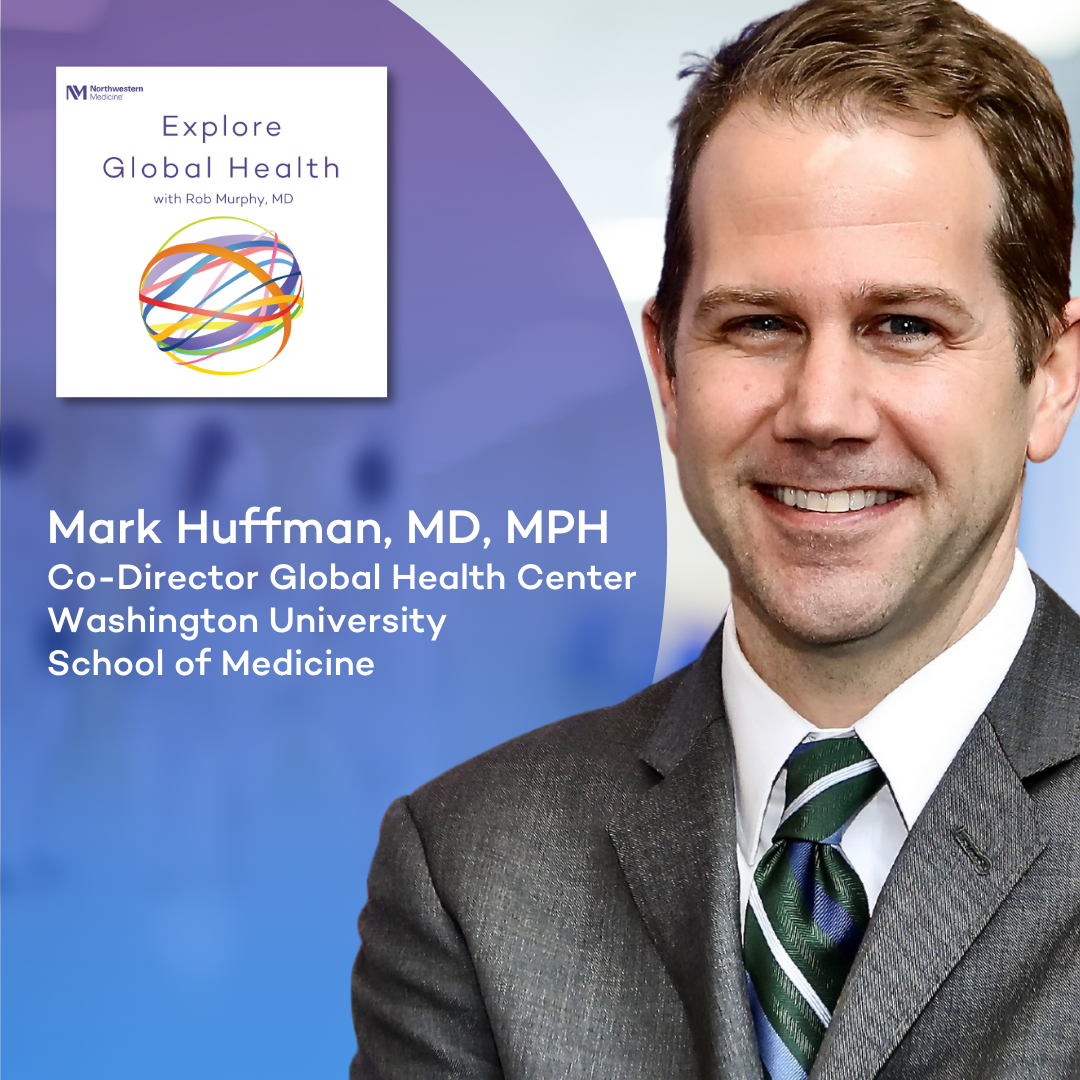 A Career in Global Cardiovascular Health
Mark Huffman, MD, MPH, Professor of Medicine and Co-Director of the Global Health Center at Washington University, shares highlights from his career in working in global health and details projects he has led to bring affordable cardiovascular disease prevention to low to medium-income countries.Listen Now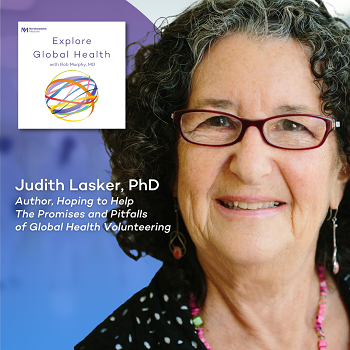 Ethics and Global Health Travel
Judith Lasker, PhD author of Hoping to Help: The Promises and Pitfalls of Global Health Volunteering and co-founder of Advocacy for Global Health Partnerships talks about the differences between sustainable global health programs and volunteer fly-in medical missions.Listen Now