Center for Pathogen Genomics and Microbial Evolution
Providing specialized expertise in pathogen-specific sequence analysis and bioinformatics for emerging and ongoing infectious disease threats.
The development of next generation DNA sequencing approaches has revolutionized genomics. As these technologies have become more affordable, easier to use and widely available, there has been an explosion of genomic sequence generated with hundreds of thousands of bacterial, viral and fungal genome sequences currently available through public databases. The wealth of microbial sequence data available, however, has far outpaced expertise and tools for analysis of these data. Owing in part to the considerable biological diversity among microbes - including bacteria, fungi and viruses - microbial genome sequence analysis has been difficult to standardize. Often, analysis approaches are not "one-size-fits-all" and a technique that is successful for studying one organism may not be directly applicable to another. To fully leverage the power of these tools, diverse expertise is required across several fields including microbiology, infectious disease clinical care, epidemiology and computational bioinformatics.
When properly harnessed through an integrated pipeline from sample acquisition to sequencing and bioinformatic analysis, pathogen genomics and molecular epidemiology can define the determinants of pathogen transmission, pathogenesis and evolution and so inform best practices in clinical care and public health.  Indeed, the essentiality of rapid and effective microbial sequence analysis has been underscored by the global COVID-19 pandemic. Novel and creative approaches to SARS-CoV-2 viral sequencing and analysis have been central to important discoveries throughout the pandemic that have dictated diagnostic paradigms, facilitated drug discovery, charted routes of transmission and helped define best public health practices.
–Egon A. Ozer, MD, PhD, Director, Center for Pathogen Genomics and Microbial Evolution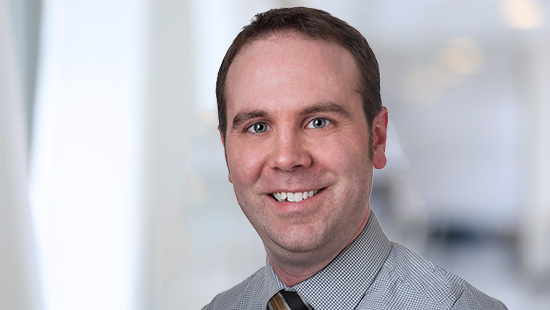 Why It's Important
Microbial genomics: the study of the complete genetic code of pathogenic organisms
Quickly and effectively defining, studying, and tracking genomic sequences of pathogens that cause infectious diseases is critical. As shown by the COVID-19 pandemic, microbial genomics can be instrumental in rapidly identifying a disease-causing virus or other pathogen, thus allowing for diagnosis and tracking of the infection as well as kickstarting development of effective vaccines and other therapeutics. Techniques applied to and lessons learned from microbial genomics are crucial to recognition, treatment, and prevention of future emerging and re-emerging infectious disease threats. Similarly, new and existing approaches in genomics are needed to address the continuing global pandemic of antibiotic resistance in bacteria.
2nd Annual Pathogen Genomics Symposium
The Pathogen Genomics Symposium is a full day of scholarly events including an introductory pathogen genomics demonstration and workshop, research flash talks, a keynote address followed by a series of research overview talks, and an afternoon poster session and reception. A full agenda can be found below.

Pathogen Genomics Symposium 2023 will be held on Monday, April 24th, 2023 from 9:00a.m. to 6:00p.m. in the Simpson Querrey Biomedical Research Center.
RSVP for the 2023 Pathogen Genomics Symposium
Full agenda
Services
Our center offers Northwestern units assistance with sequencing and analytical support. Contact us for information on our services and pricing.


Contact Us
Featured Projects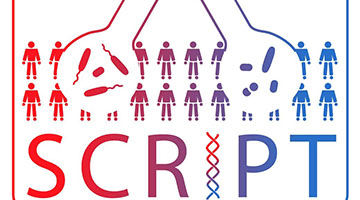 Successful Clinical Response in Pneumonia Therapy (SCRIPT)
Northwestern PIs: Richard Wunderink, MD; Alan Hauser, MD, PhD
This U19 systems biology center funded by the NIAID investigates host/pathogen interactions that result in unsuccessful responses to therapy in severe pneumonia. The study combines clinical phenomics, host transcriptomics and epigenomics, pathogen genomics and alveolar metagenomics to model disease dynamics during ventilator-associated pneumonia.
Visit the SCRIPT Website