Global Health Day

The Institute for Global Health's annual Global Health Day event is an exciting opportunity to learn about emerging topics in global health at Northwestern, explore the breadth and depth of current research in Chicago and around the world, network with colleagues, and celebrate the leadership and achievements of our leaders and membership.
Given the nature of the current pandemic, this year's Global Health Day events were hosted completely online. However, we were thrilled for the opportunity to more thoroughly engage all of our global health affiliates, partners, and community members with this format. Thank you to all that were able to join us!
We look forward to sharing more details pertaining to Global Health Day 2021 soon. Stay tuned!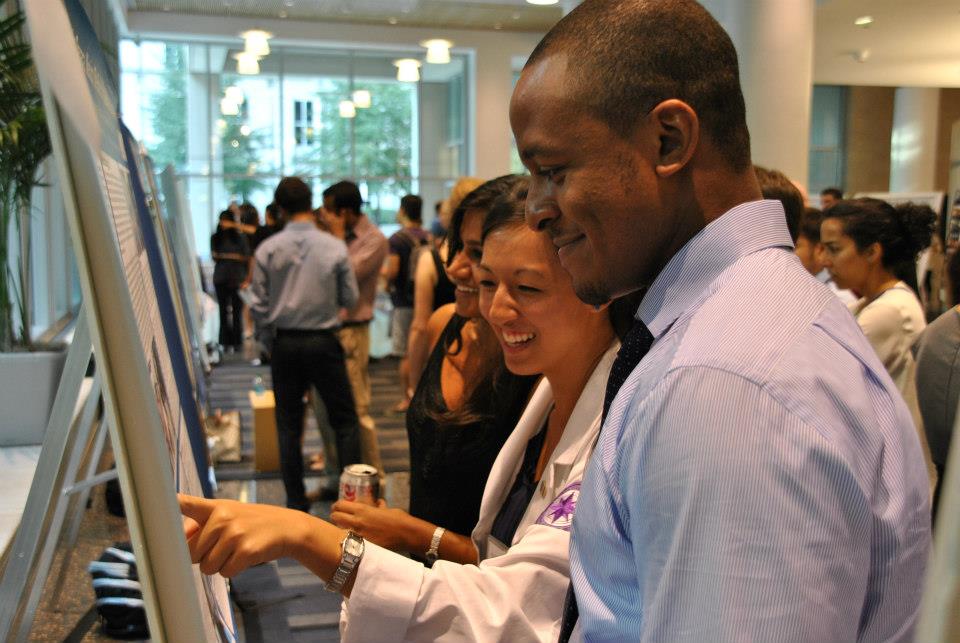 Global Health Day 2020 Speakers
Setting the Stage - Implementation Research During COVID-19: How Can it Contribute to Achieving Equity in COVID-19 Vaccine Coverage?

Lisa Hirschhorn, MD, MPH

Professor, Medical Social Sciences
Associate Director, Center for Global Cardiovascular Health, Institute for Global Health
Feinberg School of Medicine
Northwestern University


Keynote Presentation - Global Solidarity and Equitable Access to Vaccine for the Novel Coronavirus

Victor Dzau, MD

President, National Academy of Medicine (NAM)
Vice Chair of the National Research Council
Chancellor Emeritus and James B. Duke Professor of Medicine, Duke University
Poster Session
Internal and external students, faculty, community members and partners from all disciplines virtually presented posters on projects relevant to global health. Congratulations to the winners! 
Research Group 1
(1) SARS-CoV-2 in exhaled breath
Presenting author: Gregory Lane
Research Group 2
(10) Characterizing the Gut Microbiome of Colorectal Cancer Patients in Mali by Disease Stage
Presenting author: Diakité Mahamane Talphi
Research Group 3
(15) A Causal Inference Approach to Estimating the External Validity of Clinical Trials
Presenting author: Neil Thivalapill
Public Health & Epidemiology Group 1
(22) The Global Surveillance Project: Persistence and Transmission of SARS-CoV-2 in Western Europe
Presenting author: Kasen Culler
Public Health & Epidemiology Group 2
(26) Helping Babies Survive:  Lessons Learned from Global Facilitators-The First Decade
Presenting author: Renate Savich
Literature Review & Case Presentation Group 1
(30) Global Pediatric Surgical Workforce Density Correlates with Pediatric Mortality
Presenting author: Megan Bouchard
Literature Review & Case Presentation Group 2
(41) Jobs in the Garden (JIG): A Mixed Methods, Evaluative Study of the Chicago Botanic Garden's Veteran Internship Program (VIP)
Presenting author: Mira Yang